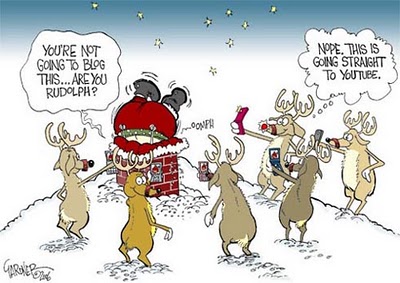 Tips for having an injury-free Christmas period
The demands of the festive season can be overwhelming and people often ignore basic health and safety rules in their efforts to get everything done.
When putting up Christmas decorations:
Pick up heavier items by bending your knees and lifting with your legs, not your back
Avoid overreaching by using a ladder
Yes, use a ladder or stepladder, not a chair!  Have someone hold the ladder.  Plus, remove clutter from the floor first so you don't trip on this as you get off!
Ensure your Christmas tree has a sturdy base to stop it toppling over
Tape down any wires or power cords.
Other tips:
There's a lot going on in the kitchen at Christmas time. With lots of people thrown into the mix of a full stove top, hot fat, boiling water and sharp knives etc there's potential for disaster.
Keep little people out of the kitchen and avoid alcohol until you have finished cooking. Wipe up spills as soon as they happen.
Don't feel tempted to try out your child or grandchild's new scooter or skateboard – it never ends well!
If you have extra people in the house, clear away the Christmas debris which people could fall over.
ACC urges Kiwis not to mix backyard sports with alcohol this festive season.
Safe and happy holidays everyone!