The Back In Action Team is here to help!
Back In Action is a team of health professionals dedicated to helping you to get the most out of your body and thrive!
Our Physiotherapists, Chiropractor, Massage Therapists and Vocational Consultant work collaboratively to help get you back to doing the things you love - at home, at work, at play.
Our approach looks at a pathway of care with four stages: Settle - Restore - Load - Perform
You might enter our service at any stage of the pathway.  For example not everyone who accesses our professional services are injured. Many are looking to improve on function, mobility or physical performance.
Everyone is unique and needs a tailored approach to their input and that is how we work.
If you would like to have an assessment give us a call or book online (click below).
BOOK ONLINE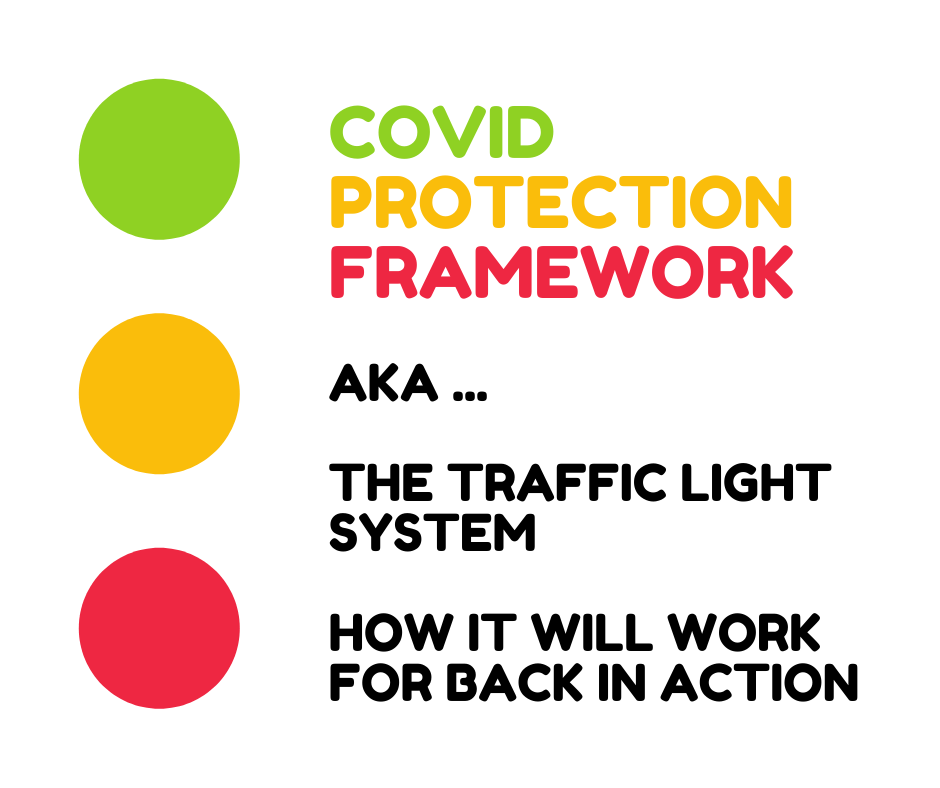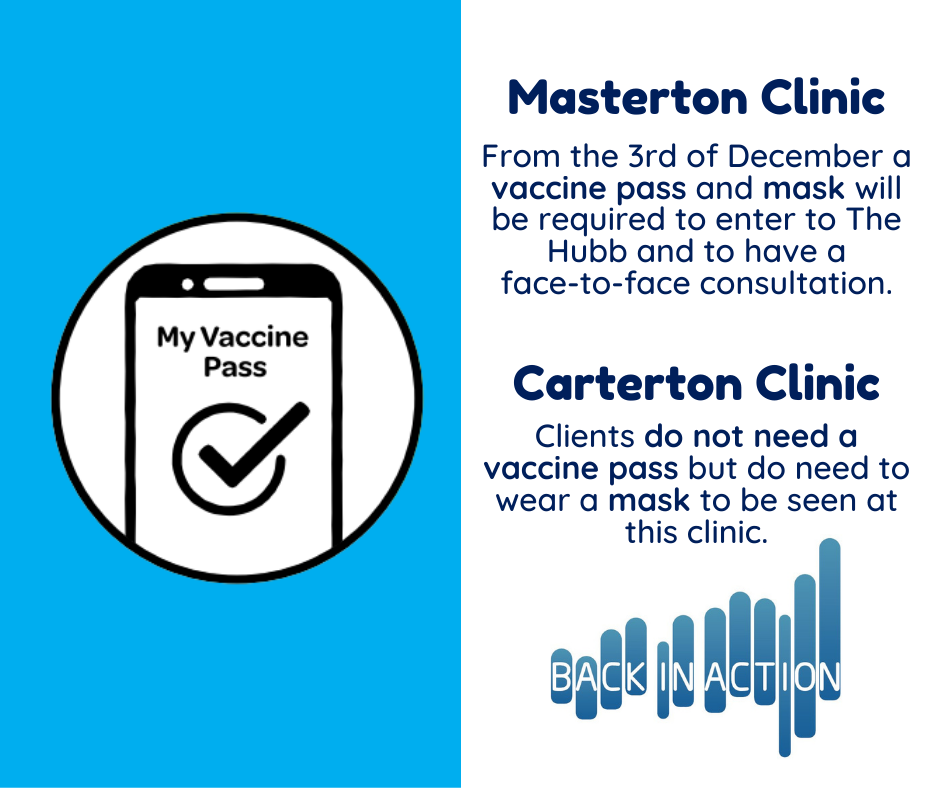 Seeing your clinician within the Traffic Light System
From December 3rd 2021 Back In Action will need to operate differently due to the COVID protection framework.
Some things you need to know:
Masterton clinic:
Back In Action operates it's Masterton clinic within The Hubb alongside The Hubb Health Club and Beauty Within Boutique. Both of these businesses will be operating with a vaccine mandate therefore, due to our shared waiting and reception space, Back In Action clients, support people and visitors attending our Masterton clinic will need to be fully vaccinated against COVID-19 in order to enter this facility.
If you have been receiving treatment from a clinician at this site and are not vaccinated you still have the option to continue your consultations online - this is called a Telehealth appointment.
Alternatively your care can be transfered to a clinician at our Carterton clinic
Carterton clinic:
As a standalone clinic with just one clinician onsite, our Carterton site will remain open to both non-vaccinated and vaccinated clients and support people.
How you can help:
Please complete our vaccination screening and submit your vaccine pass.
Please complete our health screen prior to your appointment. It is a MOH requirement we do this.
Please wear clothing which will allow the clinician to see your injured area move (eg shoulder - have a singlet, knee- bring shorts)
Please wear a mask (or provide a copy of exemption document prior to your appointment)
Please scan the QR code and sanitise on entry.
Please be kind to our team. Remembering that a lot of the decisions about how we operate are being made by the government. We are working within those limitations to provide the best service we can.
BOOK ONLINE
Southern Cross Easy-Claim Provider
As a Southern Cross Easy-Claim Provider we can process your physiotherapy claim directly with Southern Cross on the spot and so you will only need to pay for what your insurance doesn't cover.