How Can We Help?
Are you aching?

Stressed and tense?

Do you sit at a computer all day?

Do you have a very physical job?

Are you an active sports person?

Do you have a busy work and home life?
 Massage can be a valuable element in your health care tool kit.
Massage therapy dates back to over 5000 yrs where it was used as a natural healing method, assisting the body to heal from injuries, relieve pain and prevent illness.
Whether you are after a massage to reduce pain and discomfort, ease tension and release tight muscles or looking to de-stress and relax, our professional massage therapists have the skills, knowledge and experience to help. (read more here)
Our massage therapist uses a variety of techniques that are tailored to you and your body, working together to achieve your goals. In your initial appointment time will be taken to discuss symptoms, treatment and any aftercare advice and ongoing plan. 
Deep tissue massage

Sports massage

Relaxation massage

Manual lymphatic drainage massage (pre screening required)

Pregnancy massage (click here for more information link to pregnancy)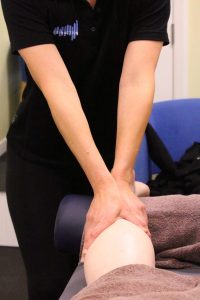 Back pain

Tension headaches

Postural imbalance

Osteoarthritis

Stress, Anxiety and Depression

Fatigue

Injury rehab