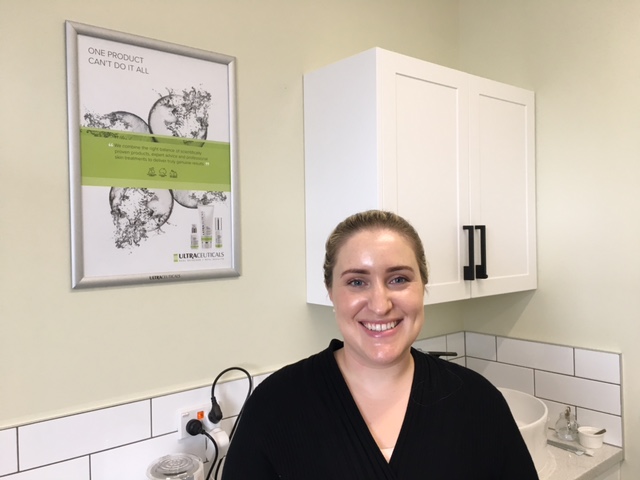 Meet our new neighbour!
[vc_row][vc_column][vc_column_text]Hi there,
My name is Joelle and I am thrilled to be joining the team at The Hubb and working alongside Back In Action.
I grew up on the Kapiti Coast NZ, but have spent the last 8 years working and living in Brisbane Australia. My husband and 2 children are so very happy to be back home in Aotearoa and look forward to making the beautiful Wairarapa our home.
I will be offering Skin and Beauty Therapy services to you with the highest quality of care and attention to detail. I have 14 years' experience in the Beauty Industry. Over the years I have had the great privilege of working in award winning salons, leading fabulous teams, and doing specialist training in Microdermabrasion, Advanced Skin Peels, and IPL (Intense Pulsed Light) fields.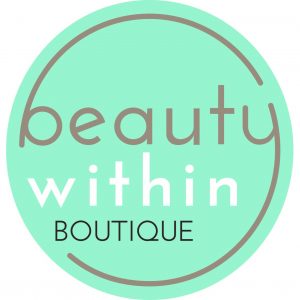 My passion is to guide you on a personal journey to healthy skin that you are comfortable within. I use a cosmeceutical range called Ultraceuticals. I have worked with Ultraceauticals for the past 7 years, and personally trust and believe in their products, ethics and philosophies. Ultraceauticals are 100% Certified Cruelty Free, the products DO NOT contain harsh chemicals, propylene glycol, parabens, synthetic dyes or synthetic fragrances, and are made from environmentally sustainable resources. I am very confident that you will love Ultraceuticals as much as I do!
I also do traditional beauty therapy treatments such as waxing, eye treatments and manicures and pedicures to leave you feeling pampered from top to toe.
Please feel free to have a chat if you see me around the clinic or phone 06 377 4422 (option 2) for an appointment.
Kindest Regards,
Joelle Moke
www.beautywithinboutique.co.nz
______________________________________________________________________________
Introductory Offers:
Offer 1
Receive $20 off any Facial treatment. Facials start from $69.00
Expires 30 November 2016
Offer 2
Receive 10% off any waxing, eye or nail treatment(s). Services start from $14.
Expires 30 November 2016.

[/vc_column_text][/vc_column][/vc_row]