Back In Action Welcomes Megan Beard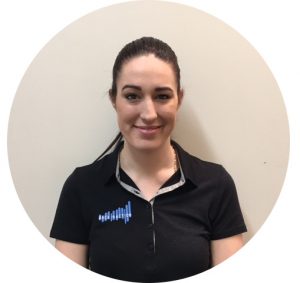 Back In Action is pleased to welcome Megan Beard to the Carterton team.  Megan is a recent Australian trained Physiotherapist graduating from University of Notre Dame.  Having holidayed here a number of times and thoroughly enjoying her time in the region she decided to make the move, Megan arrived in the Wairarapa in September this year,
Megan prides herself in thoroughly assessing and treating not just your symptoms, but the contributing causes to your injury to improve recovery and minimise the risk of recurrence of your injury. Megan is dedicated to helping people find solutions that meet their needs by taking an individualised approach to every treatment plan.
In her time as a student and practitioner, Megan has gained experience in a number of settings, including providing physiotherapy input for National level Hockey teams, state level Australian Football and the public Hospital sector. Megan is dedicated to her development as a physiotherapist, and welcomes the opportunity to work in such a picturesque setting with clients who are ready to achieve their best level of function they possibly can.
Megan is be based at our Carterton clinic Monday to Friday and you can book an appointment with her online anytime!