Client Testimonials
Lydia gives excellent care, pays attention to detail and evaluates the progress made on a weekly basis. She refers clients on appropriately, is a joy to work with and has excellent communication skills
Julia Holman
Polite, informative and a good listener. Responded to my injury with clear steps of how to look after it and ultimately improve it through rest and certain exercises.
Kim Presow
Kim gives you confidence and makes you feel as though you are the only one in the room, very important , especially when you are getting older and ones body is not as flexible as it used to be.
Dinny Pearce
Simon communicates clearly, with thorough analysis and a good follow-up and treatment program.
Nicki Stewart
Anita is excellent at her job, is also very friendly and sends time thoroughly answering any questions I have.
Sarah Pringle
Lydia personalises the Pilates exercises and with gentle challenge and encouragement helps you restore strength and functionality. She has given me confidence and enabled me to continue doing the things I enjoy in my life.
Val Pannett
Vicky really understands how to work out knots and tension areas.
Saul Reid
My physiotherapist Anita was awesome! She got me on my feet and back to sport quickly but safely. I couldn't have asked for a better person to get me back in action.
Charlotte Butler
Anita is perfect caring and easy to talk to. I will recommend her to anyone. And front of house Zoe is awesome. Love The Hubb space too!
Lovina Wilson
I want to thank you all at back action. U are a great service and were great with me and nice and friendly and thank you for all helping me in my injury recovery. You were all great.
Courtney Paul
What Makes Back In Action Stand Out?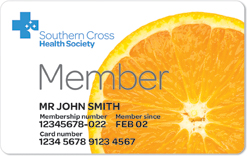 Southern Cross Easy-Claim Provider
As a Southern Cross Easy-Claim Provider we can process your physiotherapy claim directly with Southern Cross on the spot and so you will only need to pay for what your insurance doesn't cover.